With the help of your Cricut or Silhouette cutting machine, you can turn regular tile into beautiful personalized Christmas ornaments in no time at all!
Disclosure: This post contains affiliate links for your convenience. Read my full disclosure policy here for more details. As an Amazon Affiliate I earn from qualifying purchases.

Here's what you need
Ceramic tile
Spray paint, optional
A design. You can use my FREE files by filling out the form at the bottom of this post
Vinyl. You can get some here. 
A way to cut your vinyl. I absolutely LOVE my Silhouette CAMEO and my Cricut Maker!
Ribbon or hanger
Felt, or other backing
Start with ceramic tiles
You could repurpose used tiles, of course. I didn't have any extras, so I picked up a package of inexpensive ceramic wall tiles at Lowes. These were Satori Hudson. This is such a popular craft this year that even Lowes has sold out. You can see a similar design here, however. As tree ornaments go, it's a tad on the heavier side, but still quite appropriate for Christmas trees. If you want something lighter, you can use the svg file to cut the tile pattern using another medium, such as cardstock.
Here are the tiles I used.
A reader requested that I also make a template for tiles she got from Home Depot as well. She had the Bianco Arabesque. So I've added files for those in the Resource Library also.
Paint the tile
Or not. It's up to you. I painted mine because I didn't like the sides looking so raw and unfinished. Spray paint works best for this tile project. I used whatever spray paint I already had lying around, although I did have to go out and buy the bright green for the Grinch ornament. This is what I used in gloss Jungle Green. A pretty good color match, I'd say!
While you're painting, go ahead and paint the back side of the tile as well. You may decide to cover it with felt, as I did, but you may leave it as is instead. No harm in painting it now, just in case. And don't forget the sides!
Select a design
There are so many Christmas designs to choose from! And with the Cricut and the Silhouette CAMEO, the sky's the limit in designing your own for the ultimate in customization.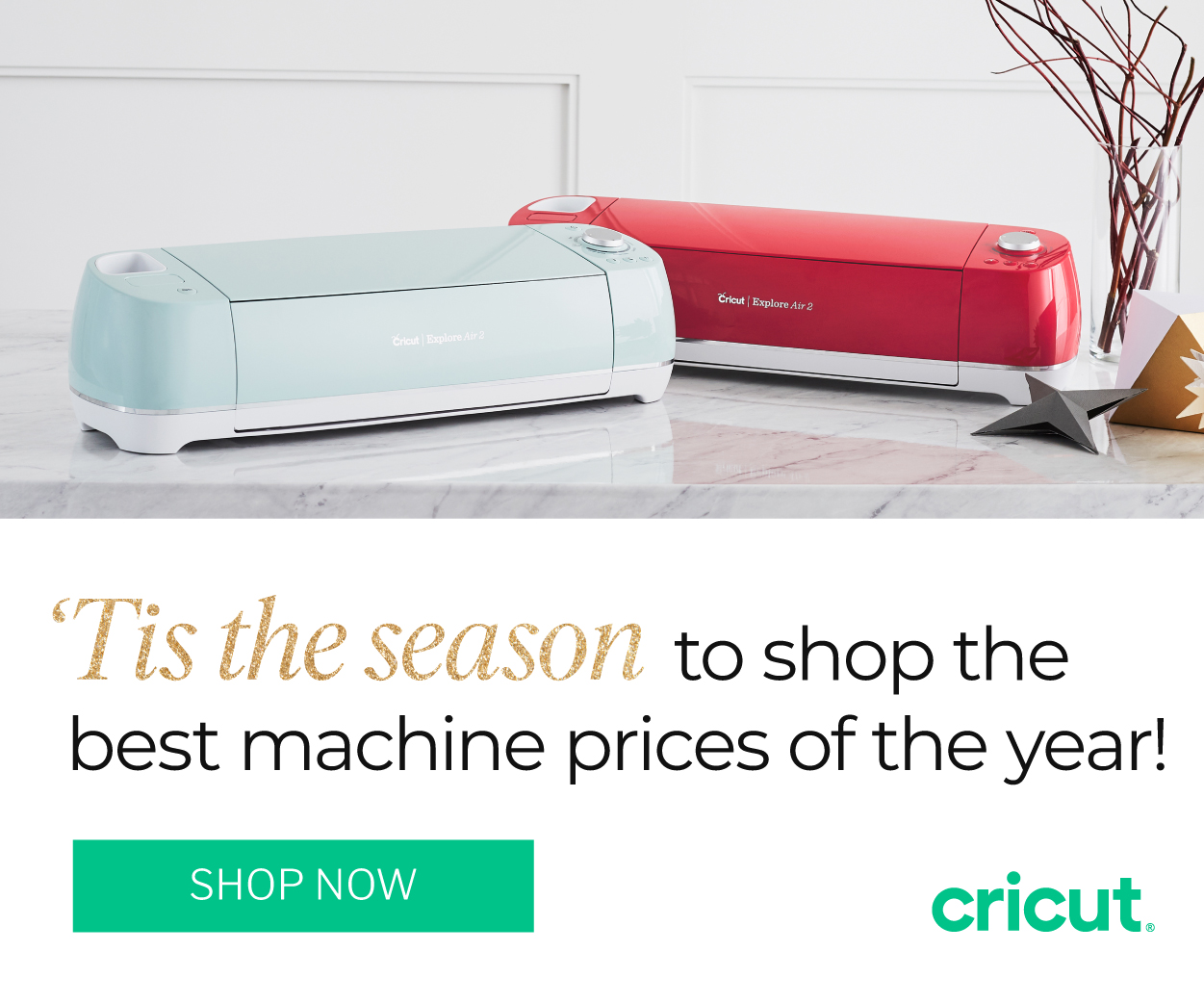 Additionally, I created some designs for you.
They're available FREE in my Resource Library. Fill out the form below to get the password to the free library and you'll be on your way.
My tile shape template is designed to fit perfectly with the Satori/Anatolia Hudson Tiles available from Lowe's Home Improvement. These tiles are very popular for many craft projects such as ornaments and memory keepsakes . Use this template cut to exact dimensions of 4.3" H x 3.6" W in the Satori tile shape. Or use the shape to create other designs or patterns for your crafting needs! 
Another template is designed to fit the Home Depot Bianco Arabesque tiles. Use this template to cut to exact dimensions of 3.0″ H x 2.8″ W.
The files are available in the Silhouette Studio format. No need to resize anything.
The files are also available in the svg format for Cricut users. Be sure to download the svg format file and upload it to Cricut Design Space. Once uploaded, the VERY NEXT STEP is to resize the entire file to 11′ x 11." This will automatically resize each ornament template to fit this particular ceramic tile. After that, you may then ungroup the designs and cut only the ones you want.
Here's a video to walk you through it.
Apply a ribbon or other hanger
You can use ribbon, a jewelry bail, or any other hanger. Apply with E6000 for a strong hold. Also use this adhesive to apply the backing to your tile ornament.
Finish the back of the ceramic ornament
The challenge for many crafters (myself included) was deciding on a neat, clean and easy finish for the back. You can leave it painted from the earlier step if you like. Or you can cover the entire back surface with felt, foam, cork, card stock, chipboard or other materials! Use the same template you used in the previous step to cut your material. I used the cheap felt from the hobby store and the Cricut Maker cut it like butter! (I did try scissors first, but that was a total mess.)
RELATED READING:
Need more crafts for Christmas? Check out these ideas.
So, are you ready to do this?
If so, be sure to grab the free file by filling out the form below.
Like this post? Pin it to your favorite Pinterest Board!