Use your Cricut to make the most unique card for a great memory keeper! Learn to make a personalized QR Code card that anyone would love. When the recipient scans the card with a phone, the card will play whatever message you create. And best of all, you can make it at home with your printer.
Making your own QR code that plays is super easy.
It sounds complicated, but it's so very, very easy, fun and unexpected.
How does the card play the message?
By using a QR code. The QR is a type of barcode that can be scanned with your phone camera. QR codes, short for "quick response" codes, are square-shaped black-and-white symbols that can be scanned using a smartphone to hear a message or song or perhaps to hear more about a product.
There's even a free app to read it. Some phones already have a QR code reader installed. If not, you can download a free app to read it.
You can create your very own QR code, print it out on your home printer, and then use it in a variety of ways.
Today, I'll show you how to use it for a personalized Father's Day card.
Disclosure: This post contains affiliate links for your convenience. Read my full disclosure policy here for more details. As an Amazon Affiliate I earn from qualifying purchases.

Video Tutorial
Step 1 Decide on an audio file.
Make a voice recording. You can use your phone to do this. Or use your computer's microphone. You could even use Dad's favorite song. In my case, my daughter-in-law emailed me an audio recording of her kids saying, "Happy Father's Day" to their Dad. I then downloaded the file onto my computer.

Step 2 Upload the file to Google Drive.
Upload the audio file to google drive. If you don't already have a google account, it's super easy to create one. And it's free! Dropbox works just as well for this, by the way.
When you're logged into your google account, your google drive is in the square set of 9 dots. Just to the left of your picture or avatar.
Then click on "Drive."
Now upload the audio file by clicking on the "File Upload" button on the left of the screen.
Step 3 Make the file sharable.
Now that the file is in your google drive, make the file shareable.
While in Google Drive, click on the audio file you just added. Don't actually open it, just click once on the file to highlight it. Then click on the icon in the toolbar that looks like a person's head. This is the sharing tool.
Change the settings so that "anyone with the link can view" the file.
This now gives you a sharable url for the audio file. Copy the url.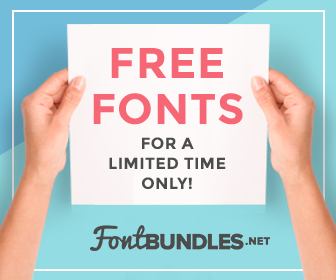 Step 4 Create a custom QR code.
Create the QR code. I used this QR code generator to convert the recording to a QR code.
Just go to https://www.the-qrcode-generator.com. On the left column, select Generate. You don't have to create an account or sign in.
Then select URL. Paste the url you just copied in Step 3 above. And just like that, your personalized QR Code is generated. Use your phone to scan it while it's still on the screen if you want to test it.
Step 5 Download the custom QR code.
Download the code by clicking Save. Give the file a unique name so you can find it later. Select PNG as the file format. For some reason, the svg and eps file formats have some bugs and don't work well. But no worries. You can convert the png into an svg in your cutting software.
How do I use the QR code?
When you now click "save," it downloads to your computer. Now you can use it in so many ways. And it doesn't have to be a song or audio file. You can use a picture instead. Simply upload the picture to your google drive and follow the same steps as above.
Print it on your Father's Day card
Cut it on vinyl with a cutting machine such as this
Use HTV and apply it to pillows
Make stickers
Valentines day cards with a hidden love song.
For today, we'll just put the QR Code on a Father's Day card.
This video tutorial shows you how to do this with the Cricut Maker, but you can also use any other cutting machine such as the Silhouette Cameo or the Brother Cut 'N Scan.
I use my Cricut Maker and my Silhouette CAMEO to do all of my cutting, but you can replicate what you see here cutting by hand! That said, if you have been curious about a cutting machine for a while, I can tell you it is without a doubt the best crafting tool I've ever used.
So are you ready to do this? Then just grab the file!
The FREE file for a Father's Day card is in my Resource Library. You can get the password for all the free files by filling out this form.
Do I need the white in the background?
Yes. The QR reader needs the high contrast between the black print (or vinyl) and the white background. So if you want to use this in a cut vinyl project, be sure to either put it on something white, or add a white background.
How long can the audio file be? Is there a time limit?
No. No limit.
How long can the recording be saved?
When you scan the code with your QR reader, you have the option of downloading to your device. From there it can be shared or "saved" in a variety of different ways. It's available in perpetuity as long as you download it to a device.
This will be a gift that will bring joy forever. This has to be one of the most meaningful gifts for Dad. ❤
Shop my favorites here:
✅Cricut. I love, love, love my Maker.
✅Silhouette. I prefer to create designs here.
✅My Favorite Craft Finds.
RELATED READING: Make a custom tee with infusible ink
How to make and use a QR Code with Cricut
Get access to ALL of my free files!
Subscribe to get access to my resource library with all my FREE files, printables, and patterns!